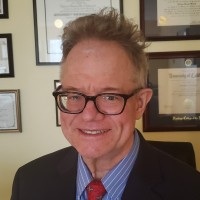 THOMAS WATSON
Attorney Thomas Watson
Experienced bankruptcy attorney focused on helping consumers access their federal rights and debt relief under the bankruptcy court code and system. Contracts Manager with a demonstrated history of working in the legal services industry with Federal, State and Local governments. Experienced in working remotely and using the available tools for remote meetings and conferences.
Strong professional skills in Negotiation, Federal Government Contracts, Technology, and Meetings.
I have a legal practice centering on contracting, mediation and alternative dispute resolution, personal bankruptcy protection, general litigation and estate planning.
This includes:
• Negotiating and drafting contracts, complaints, answers, wills, trusts, property settlement agreements.
• Conducted Depositions and other interviews
• Appearances in state and federal courts.
• Recent continuing education classes in Federal Contracting and Bankruptcy
Education
University of California, College of the Law, San Francisco (formerly UC Hastings)
JD – 1991 – 1994
Skills: Research • Labor and Employment Law Skills: Research • Labor and Employment Law
BA, Radio and Television – 1985 – 1989
Activities and societies:
Audio Engineering Society
Skills: Labor and Employment Law