Find out if you could qualify for
Bankruptcy in 10 minutes or less!
Bankruptcy May Eliminate
Credit Card Bills
Medical Bills
Foreclosure Process
Wage Garnishment
Creditor Harassment
Bankruptcy May Protect
Your Home
Your Car
Your Wages
Your Furniture
Eliminate Medical Bills
Call: 888-297-6203
Medical bills are never planned, like purchasing a home or a car. Medical bills can become a major expense and part of your monthly budget and savings, and recovering the gap in your finances can be an overwhelming challenge, in itself. Medical bills that follow unplanned medical expenses can leave you desperate and fighting financially for what you have worked to save your entire life. Waiting for a miracle would only worsen the situation. Get help today!
Move from Bad to Better, Not Worse
According to a 2012 survey, at least half of the credit card debt from the low to middle income families in the United States were carrying medical bills on their credit card debts. The cycle never stops until you aim and act to stop it! Transferring the debt from the hospital or lender to your credit card is not reducing the debt or helping your situation in most cases. Typically, you are simply increasing the interest rates and creating a more difficult situation for yourself and your family.
Is transferring medical debts to credit card a solution? Not really! In most cases, the interest on medical bill is lower than credit card, and it increases when you process a transfer. We can provide you with better and powerful solutions.
Eliminate Your Medical Bills with Bankruptcy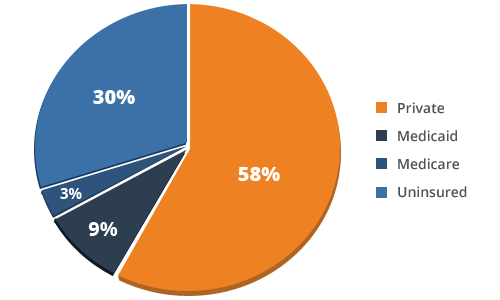 The fear of debt and inability to see your possible options leads you to poor decision-making. We can help you see the hidden opportunities and find legal options to make better decisions regarding your finances. At Wajda & Associates our goal is to eliminate your medical bills and all debt or harassment stemming form unexpected medical costs more effectively and never let the financial crisis affect your budget and finances.