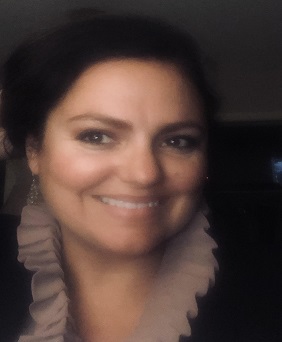 Shayna Parrish
Partner Attorney Shayna Parrish
I began my career in finance after graduating from Auburn University in 1996 with a Bachelor of Science in Finance. I worked as a financial and statistical analyst for the Federal Reserve Bank of Atlanta for 2 years reviewing and analyzing financial reports from depository institutions in the Sixth Federal Reserve District for use in economic research, development of monetary policy, banking supervision and regulation, including research of bank funding strategies and industry movement for use in data analysis and financial forecasting.
Following this I worked briefly for a Financial Institution in Gardiner Maine utilizing my financial experience before beginning Law School. I graduated from Florida State University School of Law in 2002, and successfully passed the Florida Bar and the Federal Bar for the Northern District of Florida. I began my legal career by working as in house counsel for a local community bank, after which I served as an assistant district legal counsel for the State of Florida. In 2004 I became associated with a regional consumer bankruptcy firm, as the local managing partner. In this capacity, I counseled and represented clients in Chapter 7 & 13 Bankruptcy proceedings, prepared bankruptcy petitions and related pleadings, attended 341 meetings and planned confirmation hearings. Client representation included counseling clients in financial management, preparing reaffirmation agreements, deeds in lieu of foreclosure and other financial contracts as well as office management, advertising, and accounting while providing bankruptcy relief to many in the Pensacola area.
From 2009-2014 I practiced in the area of real estate and mortgage foreclosure litigation for a large statewide firm. In this position I represented the firm in real estate and mortgage foreclosure cases in the 1st and 14th Judicial Circuits, appearing on behalf of the firm for a broad range of issues from general foreclosure litigation matters to post sale, title, eviction, non-jury trials, mediations, and related real estate issues including portfolio management, case management, drafting pleadings, responding to motions, and preparing discovery responses.
In 2014 I began my own practice specializing in bankruptcy, real estate, foreclosure, and civil litigation. The practice focuses on representing clients in bankruptcy matters in federal court and representing clients in state court at hearings and case management conferences involving mortgage foreclosures and real estate litigation. In 2012 I became certified as a Florida Supreme Court Certified Circuit Civil Mediator in order to provide an opportunity for parties to discuss alternatives to litigation and added mediation to my practice.
In 2015 I joined UpRight Law Group as a partner attorney specializing in consumer bankruptcy representation and continue to serve clients in obtaining debt relief. Additionally and thereafter, I began working with the Guardian ad Litem Program advocating for dependent children. As a current member in good standing of the Florida Bar, I have practiced law for 20 years and have extensive experience and proven abilities in all aspects of courtroom procedure and case management. Throughout my career, I have practiced in the areas of civil litigation, trial practice, real estate litigation, bankruptcy, motion practice, family law and have participated, either as a party, or served as the mediator, in hundreds of Circuit Civil mediations.
As a result of my diverse experience, I am very knowledgeable in both creditor and debtor representation and am able to provide accurate and practical legal advice for bankruptcy clients. I maintain all licenses, including a Notary Public for the State of Florida, participate regularly in continuing education in all practice areas, and maintain a good client rapport with positive results.