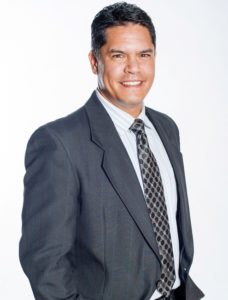 Ryan Simfranca
Attorney Ryan Simfranca
Ryan Simafranca is a licensed consumer bankruptcy attorney that handles work for clients pertaining to Chapter 7 and chapter 17 Bankruptcy cases.  Ryan attended school for his undergraduate degree at the University of Hawaii.  He then moved to attend law school and attended school at the William Mitchell College of Law, Class of 1994, J.D. summa cum laude.  Then attended Georgetown University, Class of 1995, L.L.M with distinction in 1995.
Ryan is passionate about helping consumers to file bankruptcy utilizing the US bankruptcy court code and through chapter 7 and chapter 13 bankruptcy case work.
Attorney Ryan Simafranca is also able to assist and do work pertaining to Tax Controversies, Tax Litigation and Consumer Bankruptcy work.
Areas of Law include: Bankruptcy, Tax Litigation, Foreclosure Defense and IRS Tax Issues.
Ryan Simafranca is an attorney associated with Recovery Law Group practicing in the areas of real estate law, tax litigation, collection and bankruptcy law, and civil litigation. He graduated third in his class Summa Cum Laude from William Mitchell College of Law, following an undergraduate degree in finance from the University of Hawaii.
Before starting his own practice with Simafranca Law Office, Ryan served in the U.S. Army Reserves for ten years and worked as an associate attorney in federal and state tax litigation and consulting departments. He was featured in Mpls/St Paul Magazine as a Rising Star, and is a published author with Georgetown University Law Center.  Ryan also taught a WRAP (Writing, Research, Advice and Persuasion) class as an Adjunct Professor at Mitchell Hamline School of Law.
Ryan is a member of the Minnesota State Bar and Hennepin County Bar Associations and is admitted to practice in both state and federal courts in Minnesota.
Ryan ran the Twin Cities Marathon ten times, as well as Grandma's, Minneapolis, and Chicago Marathons. An Ironman competitor, Ryan has also finished Ironman Madison, Ironman Cozumel, Ironman Florida and Ironman Louisville.