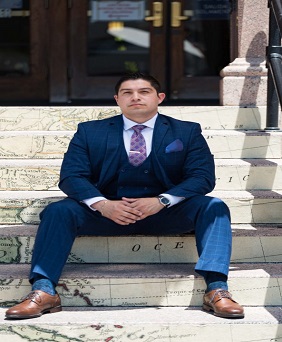 Rene Zarazua
Partner Attorney Rene Zarazua
Born and raised in San Antonio, I feel deeply blessed to give back to my community in my line of work.
I graduated from Central Catholic Marianist High School, went on to receive a Bachelor of Arts in Economics from St. Mary's University and my Law Degree from St. Mary's School of Law in 2009.
I see my work as a calling because I am able to help those in need. People come into my office, sometimes at their lowest points, and I can offer them some form of relief.
My faith is extremely important to me and is evident in all aspects of my practice.
I put God first and enjoy helping others as I try to live my life, modeling it after Jesus Christ.
I believe the Lord has enabled me to do this through the practice of law.
I take these values and apply them to my law practice where clients are not mere numbers, but important individuals who deserve respect, compassion and justice.
I care about what happens to your case. This is what I do.
This is what I was called to do, giving a voice to people when they don't have one.