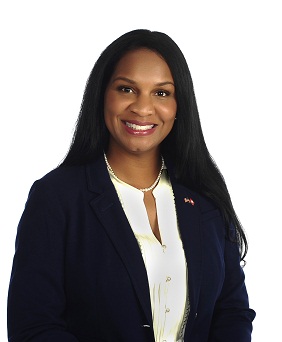 Keidra Burrell
Attorney Keidra Burrell
Keidra Burrell, a practicing attorney and business owner, is a native of New Orleans and resides in Pine Bluff, Arkansas. Burrell is a graduate of the University of Miami, Florida, with a Bachelors of Art degree in International Science with a Spanish concentration and Political Science. She obtained her Juris Doctorate degree from Tulane Law School, in New Orleans, Louisiana. She is licensed to practice law in Arkansas, Texas and Louisiana. Her work experience includes practice at the prestigious law firms of Deutsch, Kerrigan and Stiles of New Orleans and Lemle and Kelleher, of Shreveport, Louisiana, prior to being appointed as the Chief Legal Counsel for the Northwest Region of the Louisiana Department of Environmental Quality in Shreveport, Louisiana. Upon her arrival to Pine Bluff she served at the Chief of Staff/Assistant to the Mayor of Pine Bluff. Mrs. Burrell is the Managing Partner of the Law Office of Keidra Phillips Burrell, where she has offered over a decade of excellent legal representation in the areas of consumer debt and bankruptcy, commercial and civil litigation and transactional law.
Mrs. Burrell is also extremely involved in the community and her church. She served on the Economic Development Steering committee for Go Forward Pine Bluff. She serves on the boards for the CASA Women's Shelter and the United Way of Southeast Arkansas. She is a member of PB Aviation Commission, the Jefferson Regional Medical Center Foundation Board, and is a Court Appointment Special Advocate for Children through the Voices for Children.
In addition to her legal career, Mrs. Burrell is a successful small business owner. She currently owns two child development centers and two property investment companies.
Mrs. Burrell is committed to improving education and investing in our youth, economic development and healthcare which she believes will improve the quality of life for the people in her community.
Mrs. Burrell is married Dr. Roy Burrell and is the proud mother of three beautiful children. They attend New Life Church and participate in church leadership.
Keidra joined Recovery Law Group to help make a difference in consumers lives and help individuals and families access their federal rights.