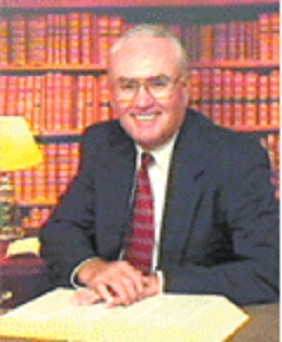 Gary Morrissey
Attorney Gary Morrissey
I have lived in Oklahoma City since 1960 so I know how hard-working and industrious the people of Oklahoma are.
I attended Oklahoma City University Law School, graduating in 1972. I did postgraduate law work at Southern Methodist University, Dallas, Texas, earning a Masters in Law (LLM) in 1973.
I have been an Oklahoma City lawyer since May, 1973.
I became involved in the area of bankruptcy during the oil bust of 1982. I worked in a number of large chapter 11 bankruptcy cases during the mid-1980's and served as a chapter 11 bankruptcy trustee in several large cases, so I have experience on both sides of the field.
I became involved primarily in consumer bankruptcy in the late 1980's.
I started my present firm, Consumer Legal Counseling Center, on January 2, 2000 and have concentrated on individual bankruptcy cases since that time although I sometimes still represent companies in chapter 11.
In the last thirteen years, I have represented over 2,700 individuals and businesses in the various bankruptcy courts in Oklahoma City, Tulsa and Okmulgee.
I was awarded the "AV Preeminent" attorney rating by Martindale-Hubbell Lawyer Ratings, which is the highest rating given.
I was included as one of Oklahoma's Top Rated Lawyers in their 2012 edition, being one of only 60 bankruptcy attorneys listed in the entire state of Oklahoma. Let me put this experience and these skills to work for you.
I can help you decide what area of bankruptcy will provide the most benefit to you.
However, if I think you would be better served staying out of bankruptcy, I will tell you than too.
I offer a free initial consultation to review your individual situation.
I can help you make the right decision for you.
Please give me a call and I will answer your questions directly over the phone.
At my office, you never get your legal questions answered by anyone but a licensed lawyer.
I hope to count you as one of my many clients.