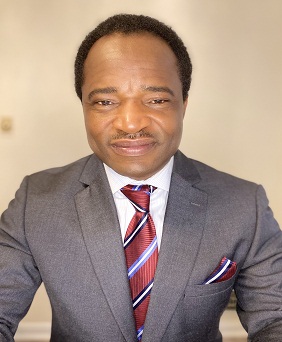 Attorney Eric Nwaubani
Eric Nwaubani is an experienced bankruptcy attorney, and represents individuals and businesses seeking relief in bankruptcy. Eric understands that bankruptcy law is somewhat unique and complicated, and that there is no one common silver-bullet solution for an individual or a small business experiencing liquidity issues. He started his bankruptcy practice to help clients undergoing financial crisis find efficient solutions to their immediate and oftentimes complex problems. Eric believes that bankruptcy has long-term financial and legal outcomes for an individual or a small business, and thus involves a careful analysis of the financial health of an individual or entity as well as an understanding of a wide range of legal issues.
Eric takes a hands-on approach with every matter, tailors his bankruptcy approach based on each client's unique circumstances. He graduated from Cornell Law School with an LL.M. (Master of Laws) Degree, with a specialty in business law. He has practiced bankruptcy law in Washington, DC and Maryland for over 6 years while being involved in many individual consumer bankruptcy debtors in Chapter 7 and 13 cases, and also Chapter 11 restructuring cases.
Eric is admitted to the United States Bankruptcy Court for the District of Maryland, the United States District Court for the District of Columbia, the Bankruptcy Court for the District of Columbia, and all the District of Columbia courts. He is an active member of the District of Columbia Bar and the New York State Bar.