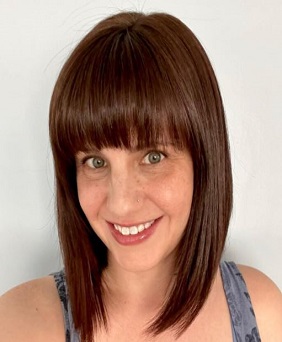 Karyn M. Washington
Attorney Karyn M. Washington
I have been around the law (or the law has been around me) nearly all my life. Dating back to her teenage years, there was never a doubt in my mind that my career would be in the legal field. Growing up in Bay Village, Ohio, I watched my mother practice as a paralegal before she ultimately decided to pursue a law degree. I often went to her office with her and watched her, and the attorneys who she worked with, practice their profession with dignity and integrity.
After I graduated high school, I attended SUNY Buffalo for a year, where I worked in the law school dean's office, and then transferred to Baldwin-Wallace College. As a political science major, I worked part-time while taking a full course load. I then departed Ohio for Whittier Law School in Costa Mesa, California, before ultimately transferring to Cleveland-Marshall College of Law. I graduated with my Juris Doctor in 2012, and was sworn in to the practice of law in Ohio in December, 2020.
Dating back to 2007, I have worked in a number of roles, including administrative assistant, legal assistant, personal assistant, legal secretary, paralegal, project coordinator, and collateral manager (sometimes more than one at a time!). As a result, I have been fortunate to have gained experience in a variety of areas of the law, from personal injury to bankruptcy to professional conduct, and many others in between!
I am also a member of the Cleveland Metropolitan Bar Association's Mental Health and Wellness Committee and work with the Ohio Lawyers' Assistance Program. I give lectures to attorneys and law students on the importance of identifying and treating mental illness and addiction before it becomes a professional problem. There is no higher calling to me than helping de-stigmatize substance abuse and mental illness in the legal profession.